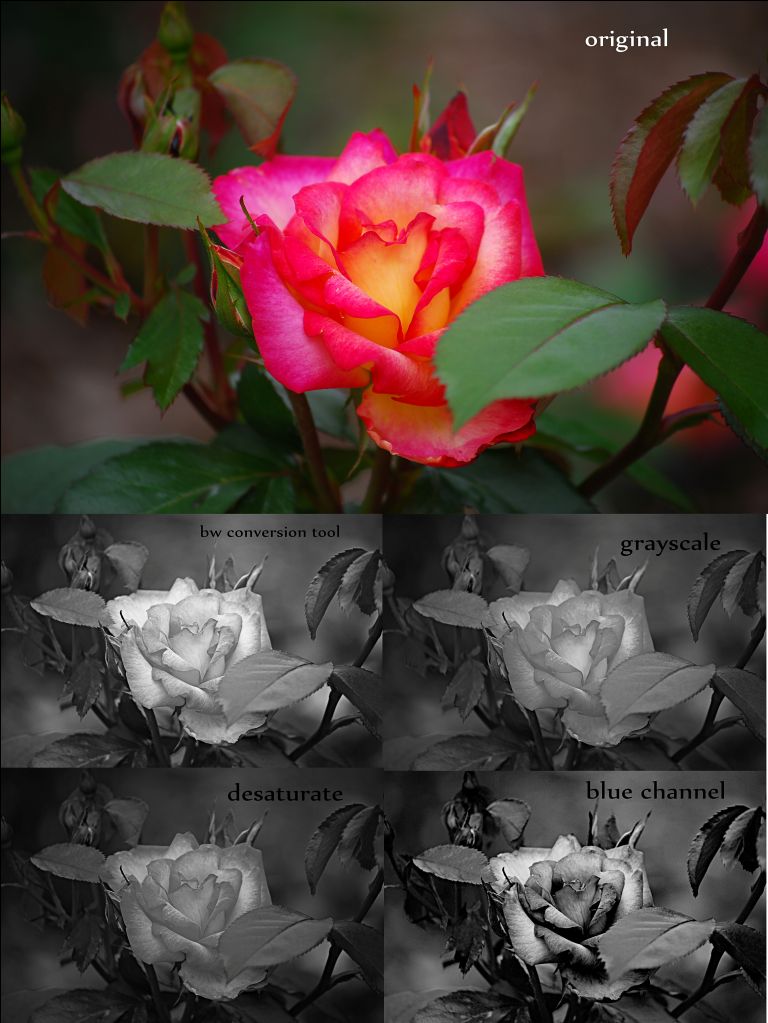 Here is a wonderful example of why you should try several options when converting your photos to Black and White in Photoshop.
Depending on the contents of your photo, one option may offer a far better conversion than any of the others. This applies to layer blend modes as well.
After a basic overall sharpening and correcting for obvious flaws, I'll often duplicate my good layer and then cycle through the various blend modes and change the opacity to see if there is one that really makes my photo pop. Overlay and Softlight are common choices, but I may choose something more dramatic if it fits the photo.
Try out these black and white conversions on your next photo. In a photo that's really too busy with color, or odd colors, black and white can often give new life to a color photo that might have been tossed.
Big thanks to my good friend and great photographer P J Remmler for providing this beautiful photo and wonderful comparison of the different conversion modes.
——————————————-
If you have a great tip or trick to share along with a photo to demonstrate, feel free to send it to me at: robert@photoshoptipcards.com  If your photo is chosen you might see it posted here at CreativePhotographyTricks.com for all the world to see and learn!